A lack of trust is your biggest expense. It may take years for a manager or an executive to develop the trust of his or her employees, but only moments to lose. Without trust, transactions cannot occur. Without trust, influence is destroyed. Without trust, leaders lose teams. Without trust, people lose sales. Without trust, organizations lose productivity, relationships, reputation, talent, customer loyalty, creativity, morale, revenue, and results. Indeed trust, not money, is the currency of business.

People seldom talk about trust as a competency to learn and practice. That is changing. Trust has found its way into the public limelight. From massive fraud in business to scandals in politics and athletics, the headlines point to a persistent problem of modern life and business—we're lacking in trust.
Trust Edge Assessments allow you to benchmark trust individually, as a team, with your customers, or across your whole organization.
Find and close gaps. Gain a clear path forward. Build trust.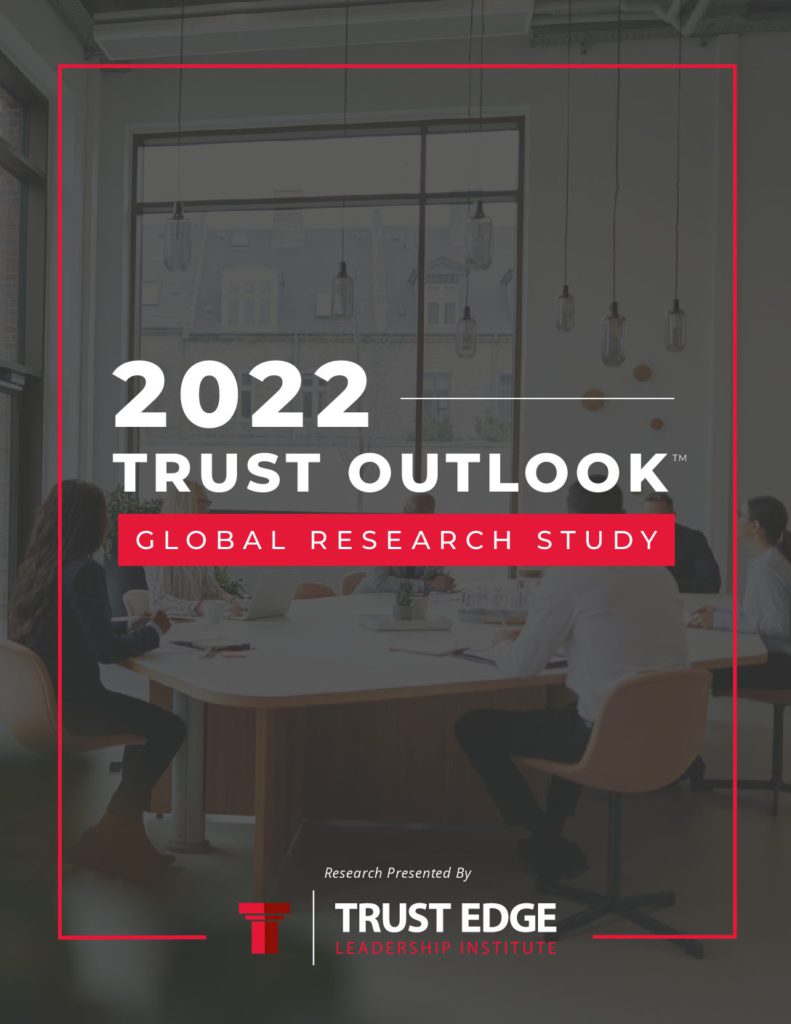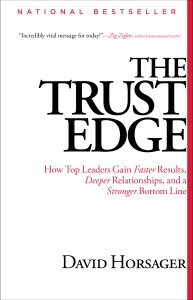 Trust Edge transformation starts with a 'Inspire'. Discover the Trust Edge™ through dynamic keynotes and workshops by David Horsager, industry-leading research, bestselling books, and videos to create buy-in and to provide the foundational 8-Pillar Framework. Next is 'Clarify': Benchmark levels of trust to accelerate results and performance with the Enterprise Trust Index™, a useful tool for identifying a roadmap for building trust. Third: 'Equip'. Certify your leaders and equip your team with Trust Edge™ workshops to give a common language, increase alignment, and see measurable results.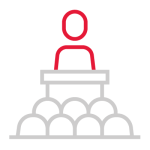 Discover the Trust Edge™ through dynamic keynotes and workshops, industry-leading research, bestselling books, and videos. "Inspire" is a key step to shift thinking around trust and engage your leaders.
What is "Inspire"?
Trust is a fundamental, bottom-line issue that leads to greater creativity, productivity, freedom, and results. In a captivating presentation that blends humor, story-telling, research, and insight, David Horsager shares what it takes to gain–and keep–The Trust Edge. Attendees will leave with tools they can use immediately.
Results:
Increased profits due to high-trust relationships with colleagues and customers
Heightened morale, energy, and unity
Empowered team or organization with actionable strategies to build trust and get more done on a daily basis
Increased productivity
Improved customer loyalty
Created more successful brands
The Trust Edge presentation delivers:
Rich, customized content that motivates, inspires, and entertains
Usable tips and real-world tactics participants can implement immediately
COMPLIMENTARY follow-up program for greater impact (includes a 10-week video series)
Academic and business research, backed up with managerial and entrepreneurial experience
Professionalism on and off the stage
2017 Trust Outlook™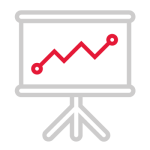 We help you solve your challenges with the Enterprise Trust Index™ (ETI). The ETI benchmarks levels of trust and gives valuable insight to a clear path forward, and accelerate results and performance.
What is "Clarify"?
The Enterprise Trust Index™ (ETI) is a powerful online analysis tool that provides a clear picture of trust throughout your organization. From the analytics, you will be able to drill down into specific data across locations and departments to recognize key drivers impacting current levels of trust.
We help gather the data and make it easy for you and your team. Real people read through every result and present a customized plan to grow performance in your organization.
Results:
The Enterprise Trust Index enables you and your leadership team to quickly identify and understand areas that can be improved in order to take best actions that will build trust and drive results.
Locate specific areas where trust levels are high and other areas that can be developed to immediately impact the bottom line
Assess the effectiveness of current initiatives to determine what is actually working
Utilize the baseline on trust levels to compare results over time, across departments, locations, and levels
Recognize skilled leaders or emerging leaders who are building trust in a positive way
Build a more committed workplace and culture of trust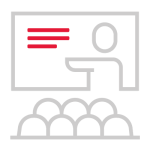 Our most powerful tool to align your team and create a high performance culture is the Trust Edge Workshop. Certify your leaders and equip your team to gain a common language, increase alignment, and see measurable business results.
What is "Equipping"?
To be equipped is to have the needed tools in order to build an aligned team who deliver high level performance and results.
Individuals within your organization become Trust Edge Certified Facilitators through an intensive 3-day program. These individuals, once certified, teach Trust Edge material to your entire organization.
Results:
Certified internal leaders are well suited to relate the Trust Edge concepts to your organization's specific circumstances, goals, and challenges
Strengthened relationships between leadership and organization members
Obtained internal training resources leveraged to suit your needs
Trust Edge Infographic™
The 8 Pillars of Trust: A Framework For Gaining an Edge in Business and Life!
1. CLARITY
People trust the clear and mistrust the ambiguous. Clarity unifies, motivates, increases morale, and inspires trust. Clear communication leads to trusted colleagues, happy employees, and satisfied customers.
2. COMPASSION:
People put faith in those who care beyond themselves. Caring leads to trust. Think beyond yourself and put people before things to improve relationships.
3. CHARACTER:
People notice those who do what is right over what is easy. Building integrity takes work but gives the biggest reward. Always ask yourself, "Is this the right thing?"
4. COMPETENCY:
People have confidence in those who stay fresh, relevant, and capable. Stretch your mind with new ideas, fresh thoughts, and different perspectives. Find a circle of professionals with whom you can grow and find a mentor who is successful or wise in the same ways you would like to be.
5. COMMITMENT:
People believe in those who stand through adversity. History's leaders who have made the biggest impact were willing to sacrifice for the greater good. In this instance, actions definitely speak louder than words.
6. CONNECTION:
People want to follow, buy from, and be around those who are willing to connect and collaborate. Ask questions, not only of your employees but your customers, and be sure to listen to attentively to their answers.
7. CONTRIBUTION:
People immediately respond to results. Give your attention, resources, time, opportunity, and talent. Ultimately, you must deliver results in order to be trusted.
8. CONSISTENCY:
People love to see the little things done consistently. The track record of trust is built over time; there is no other way to lasting success. Deliver the same quality of results every time, and you will maintain trust.
More Clarity – More Commitment – More Consistency – and More Trust