Our clients tend to be exceptional organizations who are seeking a greater level of trust and excellence. Clients resonate with the actionable Trust Edge framework for an increase in clarity, commitment, consistency, and trust. Trust Edge Leadership Institute partners with companies and organizations of all sizes to produce measurable business results by enhancing trust relationships between people.

"TRUST EDGE™ WAS A VEHICLE FOR A COMMON LANGUAGE &
IT HAS WORKED EXTREMELY WELL"

–Rick Doucet, CEO, Community Reach Center
Community Reach Center (CRC), a non-profit organization, is a premier mental health provider offering services at over 5 locations through the employment of nearly 500 people.
Striving to become the most trusted in their industry, breakdown silos, and empower managers to take initiative. To reach its mission, the organization determined it needed to make some changes in the culture in order to take their organization to the next level.

18 month company wide Human Capital Initiative using The Trust Edge
2-Day Trust Edge Experience with Sr. Leadership Team to create "buy-in"
4 key leaders certified to teach Trust Edge 2-Day Experience internally to all 500 staff
Kickoff & Inspiring keynote to entire organization
Ongoing consulting with senior leadership
Improved engagement and morale from senior leadership
Decrease in attrition in 12 months, continuing to see upward projections
Common language and use of 8 Pillar Framework to solve challenges and change processes


"So valuable. . .transformational for our team"

–Peter Haugen, Head Football Coach,
Gustavus Adolphus College
Gustavus Adolphus College is a mid-sized, private, Midwestern college, offering liberal arts undergraduate degree programs to its 2,400 students. Its football team, the Golden Gusties, is led by Head Coach Peter Haugen. They have a long and storied football tradition that includes 22 MIAC (Minnesota Intercollegiate Athletic Conference) titles. The program ranks in the top-50, all-time in Division III (out of 235 institutions).
"Our vision as a football team is to be a team of leaders, scholars, and servants who are trusted and have a passion for excellence on and off the field," says Coach Haugen. With the natural turnover that happens when you lose the senior class and receive the new freshman class each year, Coach Haugen knew he needed to implement something that could become a part of the fabric of his program—something that could be passed down each year to unite his team and foster leadership among the young men on his team. He contacted David Horsager because Coach Haugen wanted his team to do much more than win football games. He wanted his team to win at life.

Coach Haugen gave every player The Trust Edge and a journal to write down his thoughts, ideas, and action plans for building trust on and off the field. "We use the Trust Edge material as a platform to define what we're really about. We break the Pillars of Trust down throughout the summer and Fall football season by going through a portion of it every week. It's always interesting to see which of David's concepts spark the most interest in our young men."

Coach Haugen was especially intrigued by David's 90 Day Quick Plan and how it helps define the goal and then insist on answering how? how? how? will you make it happen. Coach Haugen said, "Football is very process-oriented. There's a lot of mental thinking in the game. We focused less on our next opponent and more about what we could control…our thought processes, execution, and team goals. The tactics and techniques for growing personally into a man worthy of trust is the main focus for the Golden Gusties." The most helpful tool for this football team has been the Trust Shield. Every position group completes a Trust Shield, defining what shapes who we are by position and where they want to go as a position group. The Gusties also have a weekly Power Hour where the coaches and staff shut the door and get things done for the program and for the players.
When you speak with Coach Haugen, he does not speak of specific opponents or his team's record. He cares about the development of the entire person and it ends up creating amazing results on the field as well. Once the football season ends, the focus shifts to the players lives off the field. Coach Haugen said, "We evaluate everything at the end of the year. I meet with each player individually and we just talk. It resonates with the players because they see the staff's commitment to them. We don't just talk about it, we follow through. I have a vision for their success and I'm clear about it. If all we're doing is teaching them the game of football, then I am not doing my complete job."

Coach Haugen has found a way to combine the tradition of college athletics and the commitment to developing strong men of character. They will have better relationships throughout their personal and professional lives because of it. He helps these young athletes gain the ultimate advantage – the Trust Edge.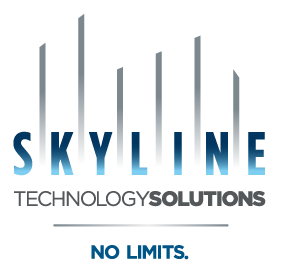 Skyline Technology Solutions, LLC is a technology solutions company based in Baltimore, MD. In December 2008, Skyline Network Technologies, LLC acquired a small local security firm to increase technical capabilities and to better serve an emerging customer base. The company, Earth Security, was a privately owned firm led by its founder and had a profitable customer base. The founder paid his employees fairly, and on time and provided benefits that included a pension plan that was tied to performance. Former Earth Security and current Skyline employee, Zach Wells, recalls that the points out that it looked like the founder was taking care of his small team of people. Zach quickly learned that decent wages and benefits were just about all an Earth employee could feel good about at work. The business was run with a sharp eye on costs and not much else. "He ran the company with the theme 'What can you do for me?' especially with his customers," says Zach. "It had a negative impact on both his team and his customers and distribution partners."
The Cost of (a Lack of) Character and Changing the Culture at Earth
"A lot of Earth's business was tied into government contracts. Our customers often had us uninstalling equipment as well as putting new technology into place," says Zach. "The government agencies don't care what's done with the uninstalled equipment, and he told us to bring it back to the warehouse. Some of the used equipment was still in demand from other Earth clients, and I was surprised when I saw that we were re-selling that equipment as 'new' to other non-government clients and charging higher prices than the equipment would get on the refurbished market." It made Zach wonder where else Earth was cheating his customers. "Everyone knew about it internally at Earth, but we didn't confront him about it since we were all fearful of losing our jobs in a tough economy.""

Skyline's Trust Edge: Character + Commitment
When Skyline acquired Earth, Zach was put in charge. Everyone at the company is required to read The Trust Edge and put the pillars into place, and it is a focal point of reading groups, and employee meetings. It is the core of the Skyline culture: mutual trust and respect. David Horsager works closely with the Skyline Executive team to help keep trust at the center of the business process at Skyline, and it is thriving. In 2011, Skyline has hired by the Baltimore County Homicide Division to install an Interview Recorder System. The system has audio and video equipment that the homicide detectives and district attorneys use to record interviews with suspects and witnesses to be used as evidence in homicide investigations and prosecutions. Skyline was hired to install and maintain the equipment, which was warrantied and built to specification by the manufacturer. The installation went smoothly, and no problems were reported by the Homicide Division initially. As the warranty expiration approached, Skyline was told by the police department that there were some problems with the system. "They reported that the audio would cut out at times, leaving a portion of the interview lost, which any decent defense attorney would be able to argue was a deliberate attempt by the police to leave out important information," says Zach. "Skyline was only the integrator, which means we were the go-between for the police department and the manufacturer. We reported the problems to the manufacturer, but they dragged their feet and eventually the system was out of warranty. They left us holding the bag." Skyline was in a bad situation. "Skyline was left to solve the problem. We could have walked away under our contact and the scope of our agreement, but when I approached the owner and CEO of Skyline, they immediately looked at the problem differently."

Skyline's leaders understood that this was not only a company problem, but a public safety issue. Active criminals could be set free due to malfunctioning technology. The problem was to replace the system would cost $35,000, and at the time, Skyline was a small company that had to look at the bottom line every day to maintain its profitability. "Even when I pointed out the cost associated with replacing the system, Skyline's leaders didn't blink and said, 'Do what we have to do to make this right." Skyline spent the $35,000 and had its engineers and technicians install and maintain the new system.
Today, Skyline's business with the Baltimore County Police Department has grown beyond that investment, and Skyline works with several other public safety departments across several states including the Department of Transportation, NetWork Maryland, and the State Highway Administration. Skyline's business has grown in Maryland to over $20M annually. Skyline's team is becoming a certified partner of Horsager Leadership to deliver the Trust Edge material and tools to its internal employees and valued customers. It's a part of every client contract and is proving to be very effective in maintaining healthy client relationships.

Saskatchewan Telecommunications Holding Corporation, commonly known as SaskTel, is a full service communications provider in Saskatchewan, Canada. Founded in 1908, SaskTel has over 1.4 million customers and has approximately 4,000 full-time equivalent employees (FTEs). It is the only remaining government-owned telecommunications company in North America.
SaskTel recognizes the fast-changing landscape of telecommunications and is actively looking for ways to be competitive in a tough business. SaskTel invited David Horsager to work with the marketing department to help reinvent the way it thinks about marketing its various services.

"Disruptive innovation requires SaskTel to do things faster and differently than when landlines ruled the marketplace," said Mike Stefaniuk, SaskTel's Marketing Manager Service Development. "We had to reorganize internally and reconsider our general business model and value proposition, which required a new framework for thinking about things here."

SaskTel invited David to deliver a keynote address to the entire marketing department to give them a fresh perspective and strategy to face their biggest challenges. "David's framework simply made sense. It resonated with me personally since it was consistent with my mental models on how to treat people," said Stefaniuk. "David went around the room and asked people to come up with one thing that they could change within the span of their control, and then taught us how to use the 90-Day Quick Plan to make it happen."
Stefaniuk pointed out that "SaskTel has a good story. As a government-owned business, all of our profits go back into Saskatchewan's roads, schools, and infrastructure. We exist for the good of our Province. Our marketing team needed to get this story straight so we could go to our corporate leadership and tell what differentiates us from other telecommunication companies. People want to know why SaskTel is their best choice beyond our service offerings."

"Our attempts to 'slow down in order to go fast' didn't work until David showed us how to reframe our thinking with the Trust Edge pillars and tools," concludes Stefaniuk. "This framework will help us by asking and answering a lot of unanswered questions. We are learning how to operate better together."

SaskTel continues to grow and serve Saskatchewan and beyond with the fastest networks, best-in-class telecommunications, and 24/7 support. SaskTel constantly works to deliver better business and residential services to its customers and stands by its commitment to the community.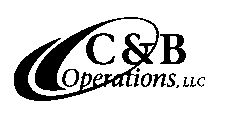 C & B Operations, LLC is a privately held business with corporate headquarters in Gettysburg, South Dakota. The company owns and operates twenty-four John Deere farm equipment dealerships in five states along with a diesel engine pump repair business. C & B Operations is ranked in the top five John Deere equipment dealers worldwide.
Kent Senf, C & B's Chief Operating Officer, tells us "C & B wanted to set the standard for an incredible level of quality in sales, service, and treating customers the way they ought to be treated, despite challenges in the farming business." Not only is there plenty of competition in C & B's market, but we predicted that commodity prices were going to fall, and fall significantly in 2014. We needed to do something about it before it actually happened."

David consulted with C & B's leaders on the relevant and useful Trust Edge concepts. As the foundation of success, trust is quantifiable and can drive better results for businesses across many industries. C & B had created a good culture in many ways, but David's 8 Pillars of Trust pointed them toward some concrete things they could do to protect their customer base and to retain its valued employees as well as its strategic partnerships with suppliers, banks, and service providers during the anticipated downturn.

C & B implemented concepts from The Trust Edge to create a high-potential development program for the top 5 percent of its employees that are not on the leadership team. These future leaders worked with Trust Edge Coach, Dave Cornell, who conducted a 360° Trust Assessment and coached the emerging leaders to grow in their areas of weakness and be stretched in their leadership skills. Coach Dave led them through 90 Day Quick Plans and other Trust Edge tools.
Today, C & B is thriving by focusing on the "Top 5," narrowing their focus in order to deliver specific value, service, and results. Employees know they can speak freely without fear of repercussions and this has helped C & B's team to maximize efficiency which is so critical in times of an industry downturn. They have survived the loss of customers, inventory, employees, and lines of credit. "When a third of the farming business disappeared, we were able to survive the downturn by having strong and trusted relationships," concludes Senf. "David's work isn't just about strengthening our business. It's really about establishing the right foundation and fundamentals for living a good life."

C & B continues to serve its customers with the highest integrity with quality sales, service, and parts in Minnesota, South Dakota, Montana, Wyoming, and Idaho, and they continue to partner with David Horsager annually to strengthen their Trust Edge.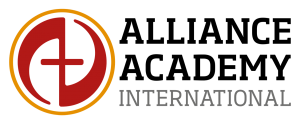 Alliance Academy International is a Christian international school located in Quito, Ecuador, which serves children from the business, diplomatic, and Christian ministry communities. The Academy has a well-deserved reputation for academic excellence, breadth of educational opportunities and programs for students of varying ability levels, extensive programs in the arts and athletics, and an unwavering commitment to Christian ministry and outreach. The AAI serves approximately five hundred, preschool through high school, with students representing approximately thirty countries!
The Administrative Team at AAI met to discuss strategies on how to repair some broken elements of trust. They needed to increase levels of trust between the faculty and the school leadership specifically. Leadership felt they needed to drive change, implement new programs, attract new contributions, and improve relationships among the entire AAI community

David agreed to travel to Quito and donate his services to the school for three days as a speaker and consultant. According to the Director, "David's time here with us at AAI began by leading a professional development session with our faculty, staff, and guests entitled, 'The 8 Pillars of Trust: A Framework for Gaining an Edge in Life.'" Without trust, we know that schools lose teams, reputations, relationships, and revenue. But with trust, school improvement moves faster, "margins" get bigger, and relationships get deeper and healthier.

David conducted several sessions with the administrative and academic leaders, sharing specific and practical strategies to develop and expand trust. Some book club groups formed on campus and are creating deeper discussions about trust and leadership in their school.
Since David's visit, several leadership groups, including the Board of Directors and the Academic Management Team, have started to take a careful look at improvements that need to be made in the areas of the Pillars of Trust.

Through a special invitation and scholarship, two AAI administrators attended and completed the Horsager Leadership's Trust Edge Experience, including the Facilitator Certification. A key tool in helping onboard new administrators and department leaders back at the school in Ecuador has been the online, interactive program at TrustEdgeUniversity.com. AAI is now poised to further embed the results of the research, the principles, and the strategies of trust development in Quito, Ecuador, as well as to assist other schools in the region!

NJPA (National Joint Powers Alliance) is a Minnesota-based service cooperative that leverages the national purchasing power of more than 50,000 member agencies while also streamlining the required purchasing process. They provide member-centered solutions that enable government, education, and non-profit agencies to work more efficiently and leverage its resources to effectively re-invest in their communities.
Serving 50,000 members in all 50 states and in Canada is undoubtedly a steep challenge. Since NJPA is a public entity, it is an even bigger challenge as the public does not generally believe that government agencies can be much help or be trusted these days. According to Mike Hajek, NJPA's Director of Business Development, "NJPA is positioned to be an example of how government can be efficient and really work for the best interest of the people. We have to change the way they do business, and that level of change requires a lot of trust." NJPA approaches purchasing in a fundamentally different way than traditional specification-based purchasing and evaluation. "The way we look at purchasing is to approach it from the specific needs of the agency, instead of an industry driven specification. For example, in the past a company might have been eliminated from being awarded a bid simply because their copier didn't make 35 copies per minute, even though the customer would have been fine with a copier that produced 32 copies a minute. The buyer would have ended up paying extra for a feature that was not needed, but the decision was driven by an industry spec sheet. We always take the approach to match the real need of the agency to the best value the industry can provide. This level of transparency requires our members to change the way they prepare for and execute the vendor selection and contracting process. What is the value of NJPA? NJPA does the contracting work for agencies – saving them valuable time and money and ensuring they end up with the highest quality solution at the best possible price while following an accepted and required contracting process. The hard part – and the rewarding part – is getting them to change the way they approach business.

Every year, NJPA brings together its key representatives from their awarded vendors at the annual "H20 Vendor Gathering." As a part of H20, we offer attendees an opportunity to connect with other vendors, learn more about doing business with NJPA, and learn from the experience and success of veteran vendors. "We had a vendor who benefited from the Trust Edge message of David Horsager and we secured having him as our keynote speaker for H20. His message resonated with us," says Mr. Hajek. David pointed out that change requires trust, and to build trust you have to focus on the 8 pillars, starting with a strong "why" followed by as many stronger "how's" as it takes to get it done. "I was inspired by David's message and as a next step to his message we added 'the Now Factor' to the equation as it applied to the NJPA way of business. Accepting that timing is a key to change and success, we are challenged to change the industry management attitudes and show them a better and more efficient way to do business with the government and education. The key time element is to demonstrate the efficiencies, value and savings sooner than later." David joined NJPA again in 2015 to follow up and drive home the message of the Trust Edge. "David's sincerity, passion and commitment to making real change happen with a lasting impact, makes it easy to get behind the message and actually puts life and meaning to what trust is all about" adds Hajek.
NJPA measures its success on the "embracement of our way of business." This level of measurement is based on how many vendors and member agencies embrace the NJPA contracting process and way of business and utilize it to their benefit to increase efficiencies. As NJPA has 50,000 members in all fifty states and Canada, embracement is at an all-time high. "Trust has become a part of the culture to our way of business. As an illustration of this level of trust, one of our veteran vendors proclaimed that 'we're going to ride the NJPA way of business and contracting all across this country,' and we feel the same way about the Trust Edge," states Hajek. "When the need overrides the concerns of a member agency, amazing things happen and change start takes place in the culture of an organization. David's message helps us to build the trust that is necessary to override any worries or concerns our members may have. Through this level of trust we have solid, transparent and trusted government and education relationships throughout North America thanks to this approach."

NJPA is a public service agency committed to serving their 50,000 members nationally and locally through a variety of valued programs. As a public agency, they provide national cooperative contract solutions that assist government, education and non-profit entities as they strive for efficient public service. NJPA's mission is to build valued relationships and deliver innovative solutions with integrity, exceeding the expectations of our members.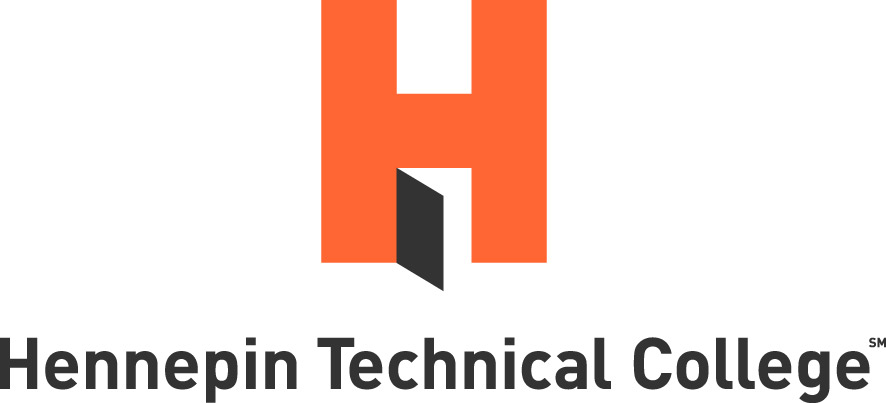 Founded in 1972, Hennepin Technical College (HTC) was built to fulfill an employment gap. There was a need to supply a skilled workforce to a growing community in suburban Minneapolis. At two campuses (Brooklyn Park and Eden Prairie) over 9,500 students are enrolled in credit courses at Hennepin Tech and over 10,000 people have taken a Customized Training or Continuing Education course. Hennepin Tech is a member of the Minnesota State Colleges & Universities System.
With 795 employees and 4,600 students spread over two locations, HTC has a variety of different unions, bargaining units and staff roles trying to provide the best education and services possible to a diverse student population. Hennepin Tech has a complex internal and external "customer" base. Hennepin Tech's President Cecilia Cervantes recognized the potential for a breakdown in communications leading to a potential breakdown of trust between faculty, staff, and ultimately students. There was a belief that higher education doesn't lend itself to effective communication. If this is true and it wasn't addressed, it could lead to a decline in enrollment, retention, graduation rates, and even job placement.

Jonathan Stuart, a faculty member in HTC's Customized Training program, knew David Horsager on a personal basis and suggested to HTC's Director of Human Resources, Sharon Mohr, that Horsager Leadership might be a good partner to help solve these ongoing challenges. Ms. Mohr saw David give a keynote address on the Trust Edge at a Minnesota State Colleges & Universities System conference in November 2013 and shortly thereafter invited David to work with the faculty and staff at Hennepin Tech. David facilitated a half-day program to introduce the Trust Edge and its associated tools, then spent the afternoon working with faculty and staff to develop 90 Day Quick Plans, identifying Decision Making Actions and other direct application of the Trust Edge material for faculty and staff. Mr. Stuart states, "We had faculty calling us afterwards telling us that it was the best planning day we ever had. It was a great fit for our needs, and this feedback is coming from welding instructors who usually have little use for this type of "soft skill" program. Now they are looking for more."
One of the biggest takeaways from the program was the need to communicate with clarity about Hennepin Tech's strategic goals: recruiting, retaining students, lessening the achievement gap between white students, and students of color. The lack of clarity led to a lack of shared understanding and inconsistent focus. President Cervantes and Ms. Mohr wanted to increase transparency and develop a sharper focus on HTC's largest and most important goals.

President Cervantes implemented "Message Mondays," a one page update on Hennepin Tech's key metrics on their primary goals and she added a personal message to highlight key news on successes and initiatives at HTC. This communication was so well received that at her recent retirement banquet, "Message Mondays" was noted several times as one of her lasting legacies for having such a positive impact. Hennepin Tech continues to utilize the Trust Edge material as a foundation for its strategic planning and uses the eight pillars as a benchmark for effectiveness in managing relationships among students, faculty, and staff.

Hennepin Technical College continues to evolve and grow in the Minneapolis region. With a job placement rate of 97%, Hennepin Tech is a premier choice for adults who wish to develop and enhance their technical and professional skills. Today, the need for highly trained employees with hands-on experience has never been greater. HTC is the right choice when bridging people and careers that require hands-on-training and state-of-the-art technology.