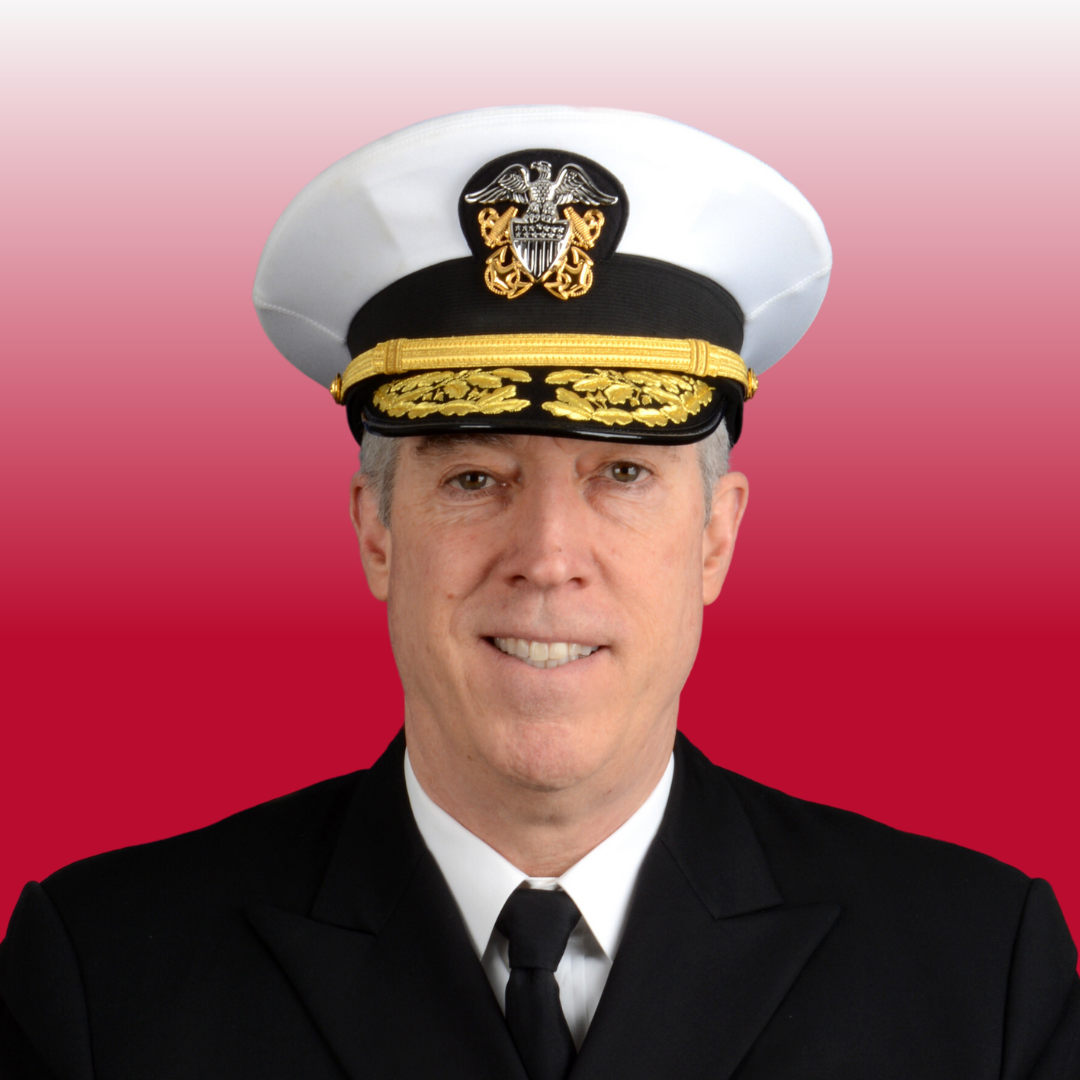 RADM John F. Meier
Rear Adm. John F. Meier, a native of Export, Pennsylvania, graduated from the United States Naval Academy in 1986 with a Bachelor of Science in General Engineering. He completed flight training in Beeville, Texas, and was "winged" as a Naval Aviator in August 1988.
Meier's operational assignments include Electronic Attack Squadron-141 (VAQ-141), Carrier Air Wing Two (CVW-2), VAQ-128, and executive officer onboard USS Harry S. Truman (CVN-75), during which the command was recognized with the 2008, 2009 & 2010 Battle "E" and the 2009 Safety "S." Command tours include VAQ-136, earning the Safety "S" and Battle "E" in 2004 as well as the 2005 Retention Excellence award; USS Gunston Hall (LSD-44), earning the 2011 Battle "E"; and Pre-commissioning Unit Gerald R. Ford (CVN-78) earning the 2014 &2015 Retention Excellence awards. Meier most recently commanded Carrier Strike Group Ten (CSG-10) earning the Humanitarian Service award.
Meier's shore assignments include tours at VAQ-129, where he was recognized as Instructor Pilot of the Year in 1995; EA-6B placement officer at Navy Personnel Command; senior operations officer and emergency actions officer on the Chairman of the Joint Chiefs of Staff in the National Military Command Center; requirements officer for EA-18G at the Office of the Chief of Naval Operations (OPNAV) N88; assistant chief of staff force readiness officer at Commander, Naval Air Forces; assistant commander, Navy Personnel Command for Career Management (PERS-4); and commander, Navy Warfare Development Command.
Meier has participated in operations around the world since Desert Storm, lead Southern Partnership Station and built the crew and culture of USS Gerald R. Ford (CVN-78) as her first commanding officer. He has accumulated over 4,000 flight hours and 675 carrier landings.
Meier assumed command of Naval Air Force Atlantic on May 1, 2020.
His decorations include the Legion of Merit and various other personal and unit level awards.