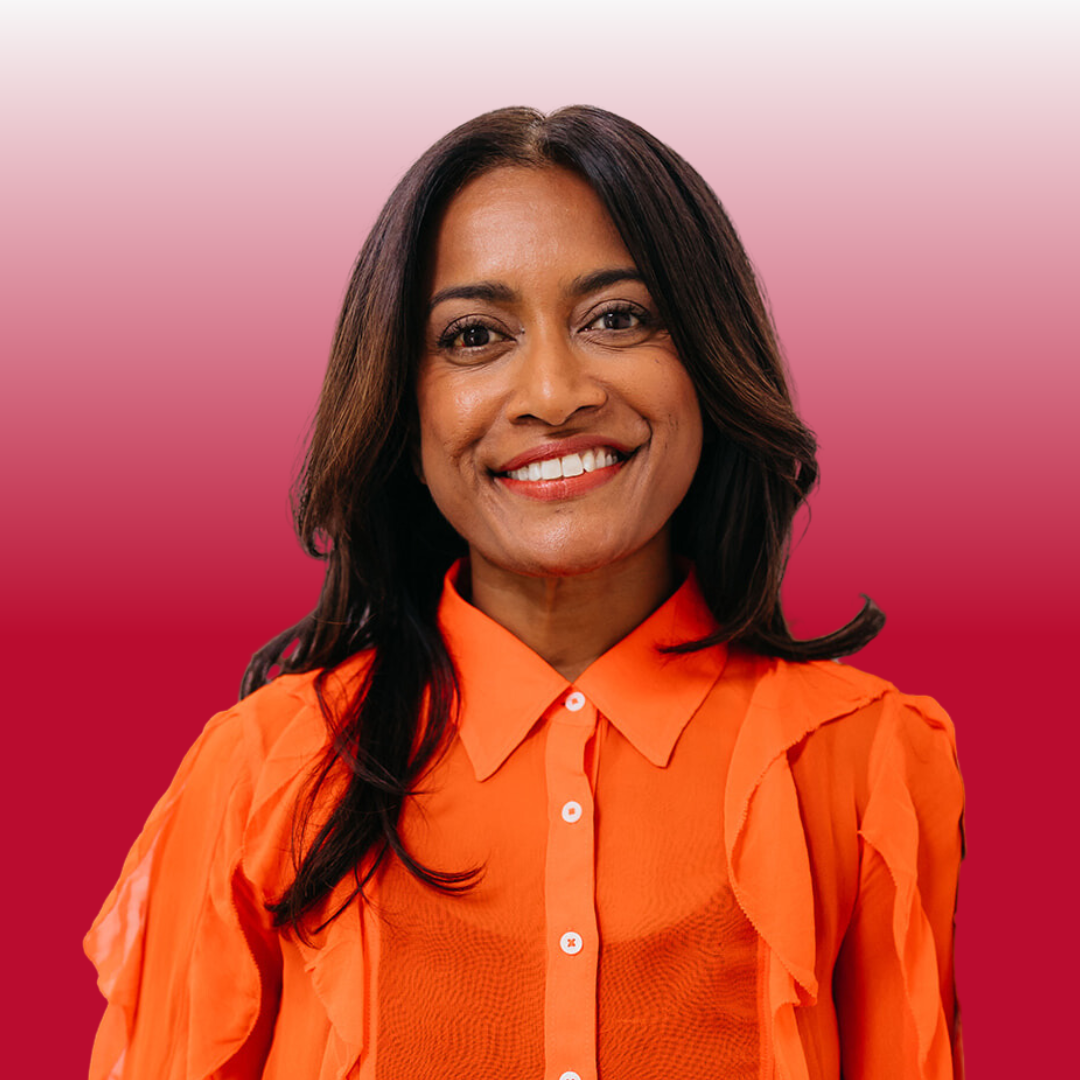 Roshini Rajkumar
Whether as a WCCO Radio host, media commentator, or presence engineer, Roshini wants you to Own Your WOW!™ Memorable radio and TV interviews include Arianna Huffington, Madeleine Albright, Garth Brooks, Patti LaBelle, and Gretchen Carlson as the #MeToo movement took flight.
When she's not on the air, Roshini is an executive coach and mainstage speaker. She draws on more than thirty years of public speaking, her former career as a television reporter, and her status as a licensed attorney to guide corporate clients, sports executives, and athletes through engineering their personal brands and winning performances in high-stakes settings.
Her book, Communicate That!, is in its third edition and has been read by thousands of people in the United States, Canada, and Asia.
Roshini is a regulator contributor for Breaking the News on KARE-TV, Twin Cities Live on KSTP-TV, and Business for Breakfast on KDMT in Denver. She is frequently asked by media around the country to share analysis about brand dynamics, leadership, and crisis communication.
Roshini is a licensed attorney and sought-after executive coach. Her legal background makes her especially focused on liability issues as she prepares leaders for high-pressure situations. Whether prepping a client for a media interview or to testify in front of Congress, her legal lens is always on.
Roshini served as adjunct faculty in the Communication Studies Department at St. Catherine University in St. Paul, Minnesota. She was also an instructor in the Leadership Institute at St. Catherine. Prior to that, she was adjunct faculty at the School of Journalism and Mass Communication at the University of Minnesota.
Roshini earned her Juris Doctor at the University of Minnesota Law School and her bachelor's degree at Boston College.